The staff of Calvary Baptist Christian Academy are committed to modeling and mentoring a genuine heart for God and providing an excellent, Christ-centered education for the students of Calvary Baptist Christian Academy. All staff members attend Calvary Baptist Church and are involved in various ministries.
ADMINISTRATION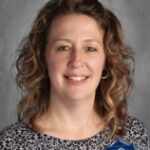 Mrs. Mindy Stevens
Principal; Registar; JH/SH Teacher


[email protected]
Mindy was raised in northern California and has been a part of CBCA in some capacity since 2003. She attended West Coast Baptist College where she received her bachelor's degree in secondary education with a major in business and a minor in music. She has experience teaching kindergarten, first and second grade, third grade, 5th, and 6th grades, and junior high and high school classes. Mindy currently serves as the principal of CBCA and teaches several high school classes. Mindy has been married to Ryan Stevens since 2006, and together they are raising three boys and one girl. She enjoys spending time with her family, reading, and being outdoors.
TEACHERS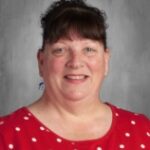 Mrs. Tracey Garcia
Kindergarten


[email protected]
Tracey was born and raised in Vallejo, CA. After high school, Tracey was married to Rich Garcia and they have been married for 43 years. When Tracey was six years of age, she began attending Calvary Baptist Church and shortly thereafter accepted Jesus Christ as her personal Saviour. She has been a member of Calvary Baptist Church since being baptized. Tracey has served in many ministries, including teaching Sunday school and singing in the choir. For twenty-eight years, Tracey worked in the banking industry and was promoted numerous times to leadership roles. In 2016, Tracey retired from banking and then began teaching at CBCA in 2020. Tracey and Rich adore the Disney franchise and family vacations to Disneyland and Mount Shasta.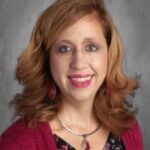 Miss Katie Bailey
1st & 2nd Grade


[email protected]
Katie was raised in Northern California and has been teaching off and on since 2004. She attended West Coast Baptist College where she received her bachelor's degree in elementary education. Katie is currently teaching 1st and 2nd grade at Calvary Baptist Christian Academy. Katie enjoys spending time with family and friends, riding bikes, hiking, and running.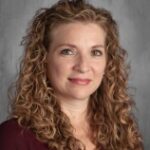 Mrs. Robyn Farrell
3rd & 4th Grade; Algebra 1


[email protected]
Robyn is a graduate of Moorehead State University with a degree in English. Over twenty-three years as a teacher, Robyn has taught all grades from Kindergarten through Senior High. Robyn and her husband Mike have been married for 29 years and have three children. While Mike was in the US Marine Corps, their family resided in many locations, including Japan for twelve years. Robyn enjoys her family, time with a good book, and traveling around the United States.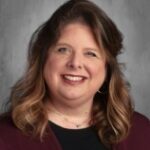 Mrs. Tonya Ridley
5th & 6th Grade; Yearbook


[email protected]
Tonya, raised in San Diego, has made Napa Valley her home for the last two decades since coming to CBCA in 2001. Growing up in a pastor's home, she learned invaluable lessons on compassion and aiding others. Since 1990, Tonya has been actively engaged in the field of Christian education, ranging from her role as a school secretary to teaching various subjects and grade levels. When not in the classroom Tonya loves spending time with her family, exploring local flower fields, scenic drives up the coast appreciating the beauty of nature, or opting for crafting sessions in her home. Tonya and her husband Jim have been married for 33 years and have two married daughters.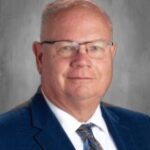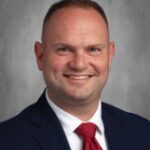 Pastor Ryan Stevens
Associate Pastor; Business Manager; JH/SH English


[email protected]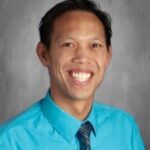 Mr. Phillip Goltiao
P.E. / Music Teacher


[email protected]
Mr. Phillip Goltiao graduated from CBCA in 2005. He received his Bachelor's in Music Education with an emphasis in Piano Performance in 2009 from Golden State Baptist College. He continued to receive graduate studies in conducting at West Coast Baptist College and Bob Jones University. Mr. Goltiao started teaching secondary education in Long Beach in 2009, with an emphasis on Music, English, and Physical Education. In 2012, Mr. Goltiao joined the faculty of CBCA and established the music program for the secondary grades. Under his leadership, the voice and hand chime choirs have been able to bring home many awards from the annual GSACS fine arts competition. Mr. Goltiao also runs the top-rated piano school in the area, Phil's Impromptu Piano School. He was certified with the Music Teachers Association of California and even served as Vice President of the Solano County Chapter. More recently, he has received the prestigious "2021 Top Teacher Award" from Steinway and Sons.
FINANCES
School Board
Pastor Marshall Stevens
Chairman
Pastor Ryan Stevens
Member
Pastor Neil Warthan
Member